Custom Remote Monitoring – Devonport Dockyard


This project required the monitoring of 80 – 100 mm diameter legacy drainage systems serving an active workshop and decontamination facility. Due to the levels of natural background radiation (from the granite below) the monitoring system had to be customised in order to achieve the signal to noise level required to detect radiation at very low levels.
Land Quality Assessment, Surveying and Training – Aston Down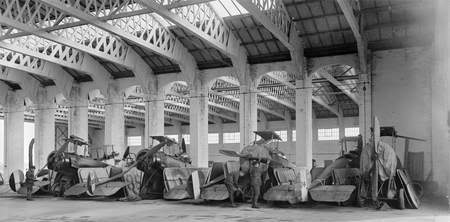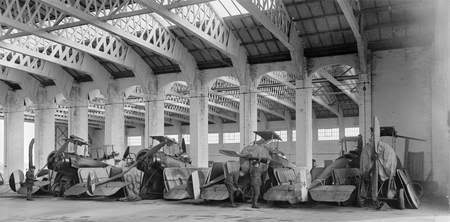 This project required a site wide Radioactively Contaminated Land Exposure Assessment based upon historical and recent outdoor survey data. This was followed up by a campaign of reassurance indoor surveys commenced by us and completed by site staff following a week long surveyor training course. An RP Management training course was also completed by site management.
Custom Monitoring Beneath the Fuel Ponds – Trawsfynydd Power Station


This project required gamma spectrometry of the structure supporting the fuel ponds. Custom built probes were designed and inserted under the concrete shell. They were operated remotely from a control-station outside of the ponds contamination controlled area. Together with Monte Carlo computer modelling the results enabled a bounding case to be produced on the facility inventory.
RPA services, Surveying, Management and Staff Training – BP Sharjah

This project required NORM surveys of the plant along with RPS training of staff and management plus an update of the company safety documentation to IAEA standards.
Cessation of Chernobyl Sheep Monitoring Programme – Food Standards Agency


This project required resolutely defendable monitoring regimes and assessments in order to test whether it was appropriate to remove restrictions on the sale and movement of sheep in England and Wales. The outdated monitoring regime had to be brought up to date in order to collect representative data and the assessment process, based upon ICRP 101, had to receive buy-in from all stakeholders.
Health Physics Aspects of New Build – Office for Nuclear Regulation


This project was a consolidation and summary of lessons learned from health physics operations over a number of years in relation to the design of facilities at existing nuclear plants. The summary was created in order to help optimise predicted doses to workers at the design stage of any future nuclear plants within the UK (new build) so that these doses will be as low as reasonably practicable.
Waste Assessment of Active Pipework – Bradwell Power Station


This straight forward waste assessment project used remote monitoring equipment to survey fuel ponds process pipework thus determining the correct decommissioning and waste path of the pipework and associated ductwork.
---
RITE Advice Location of Operations
The map below shows current and past RITE Advice project locations in the UK.