We specialise in determining the fingerprints and quantities of both legacy and production radioactive waste. Our long-term waste assessment experience together with our Innovation Monitoring Service and the internationally recognised Data Quality Objectives system we have the very best methods to help characterise your waste.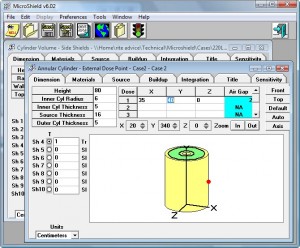 We also advise clients on Environmental Permits in accordance with the Environmental Permitting Regulations 2010 (RSA93 in Scotland plus amendments) together with the relevant exemptions for radioactive materials or radioactive waste.
We provide defendable waste assessment regimes which can be based upon your existing waste analysis equipment and laboratory facilities or based upon new systems recommended by us.
We can help you determine into which categories your radioactive materials or radioactive waste fall and thus help you complete an application for an Environmental Permit if one is necessary.